Post-Event research across all industries, organizations, and communities reveals the biggest security and safety failures and their common denominators.
Virginia Tech Shooting (2007)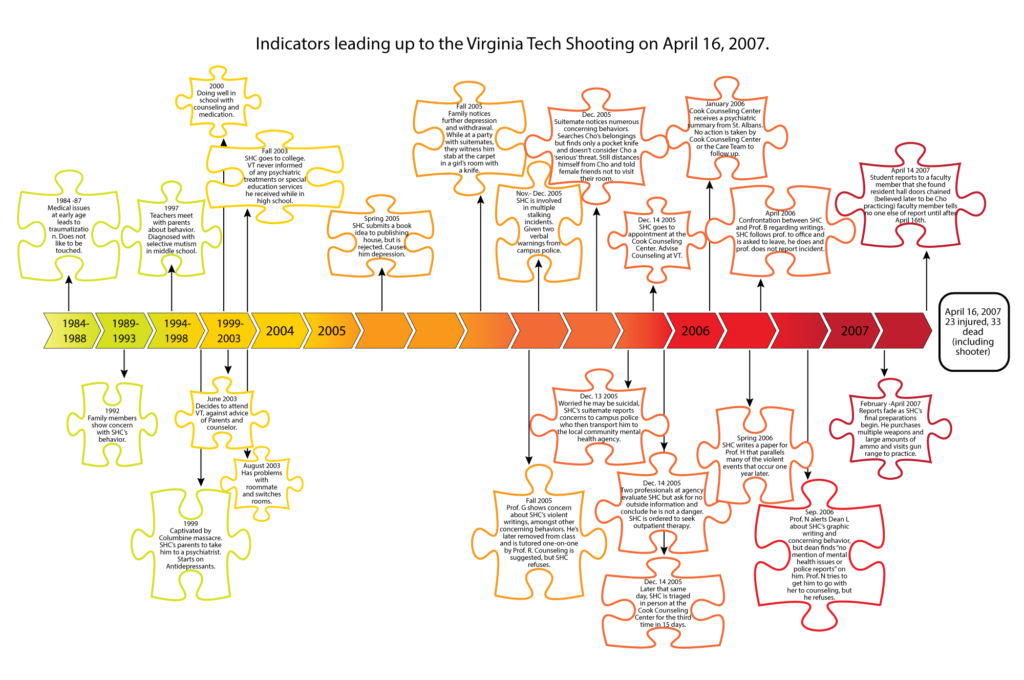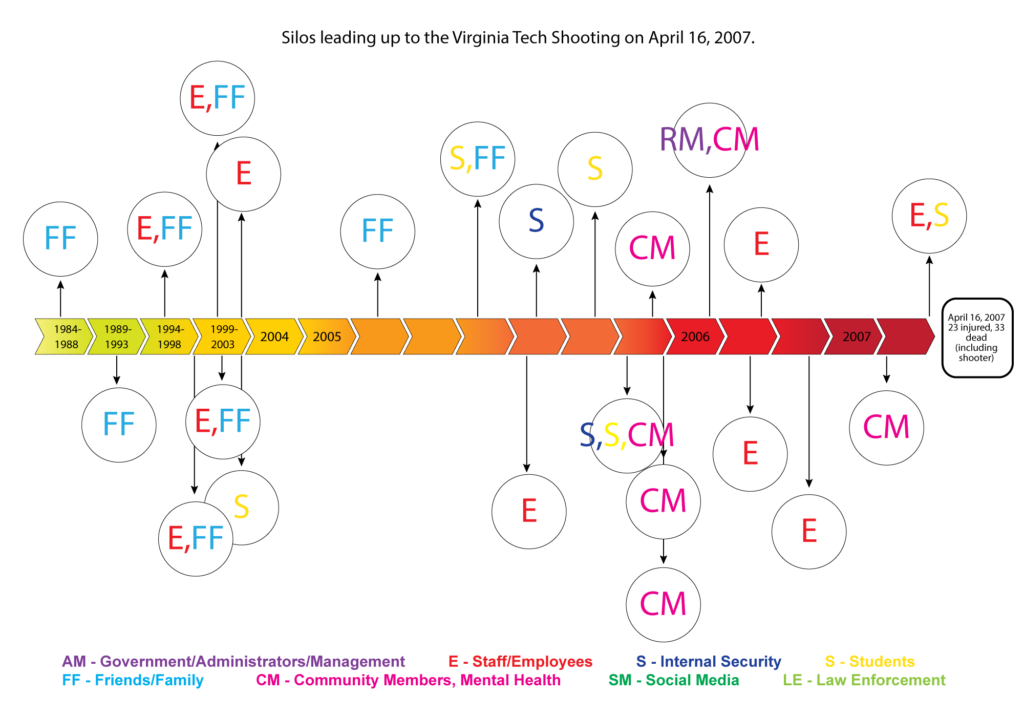 Brookdale University Hospital and Medical Center (2014)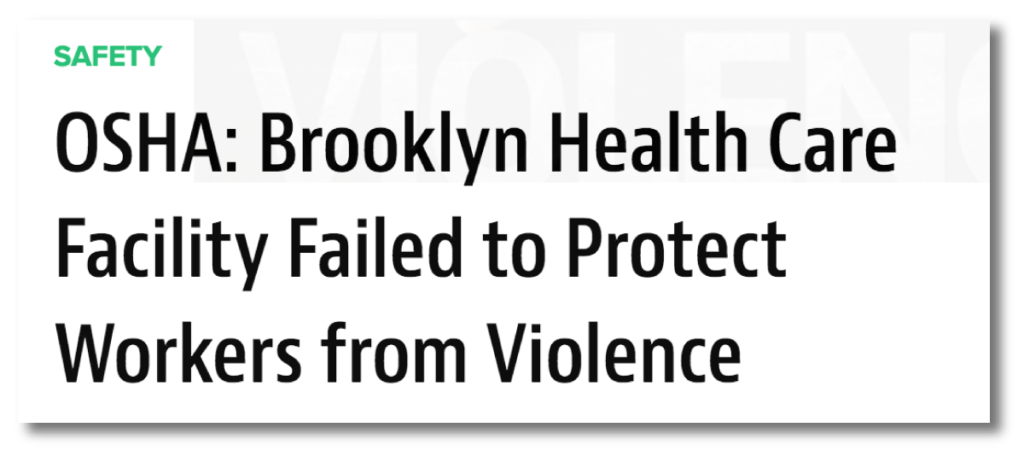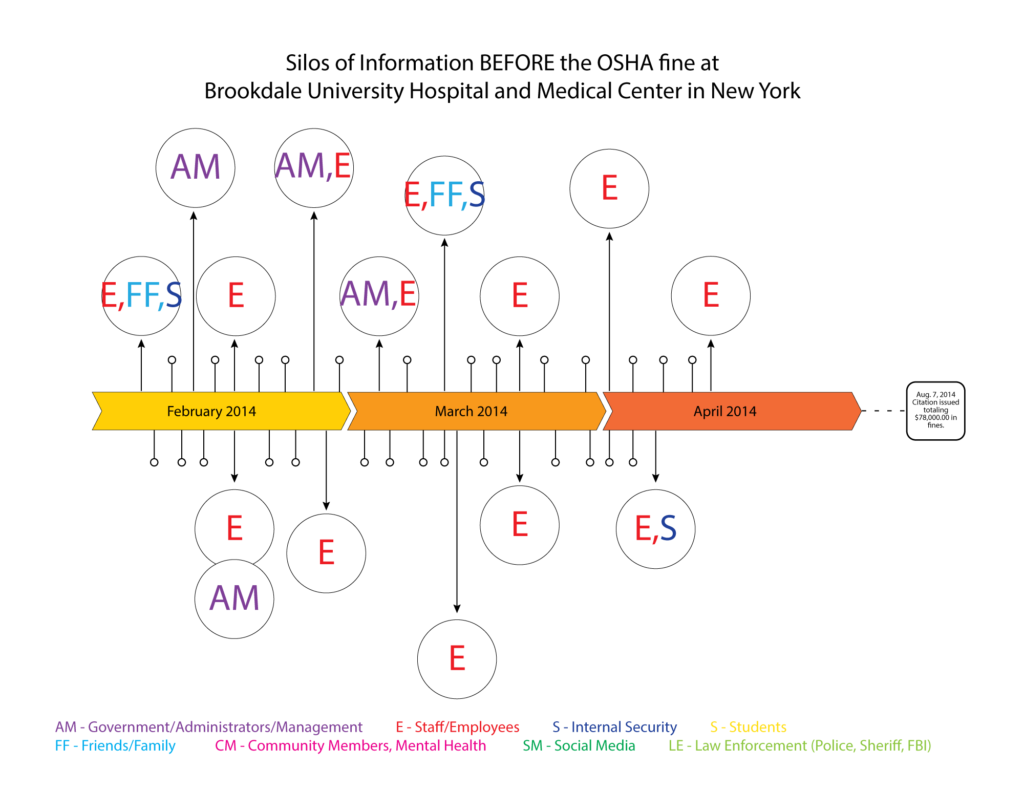 WDBJ On-Air Shooting (2015)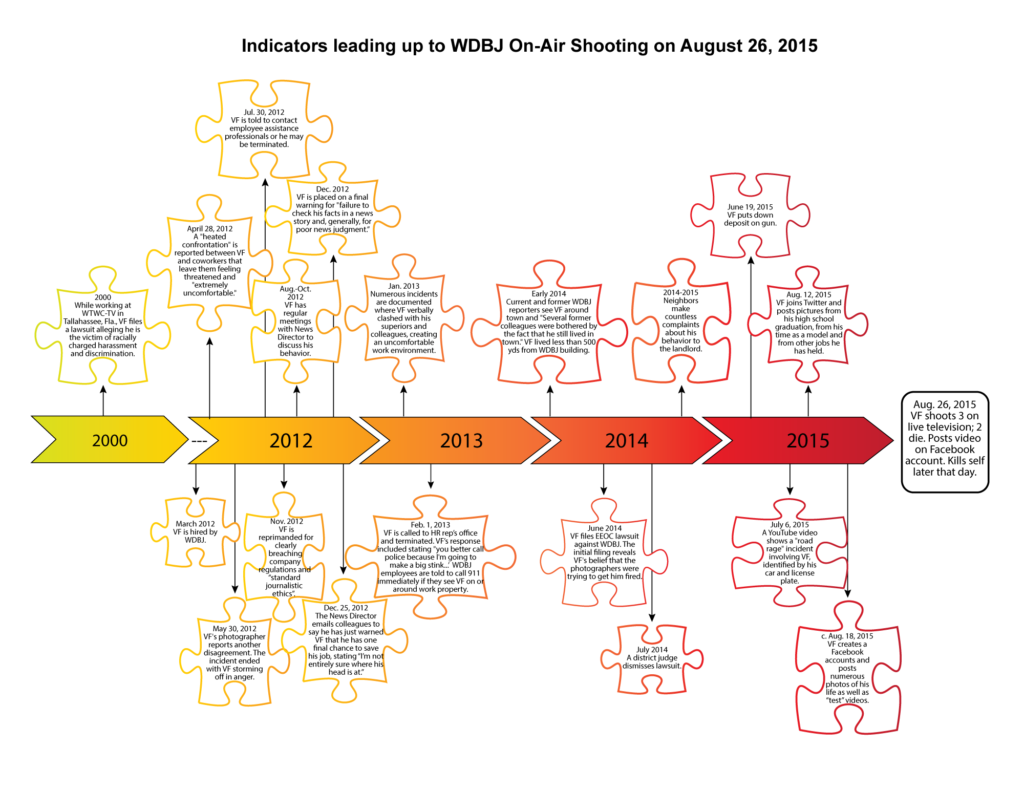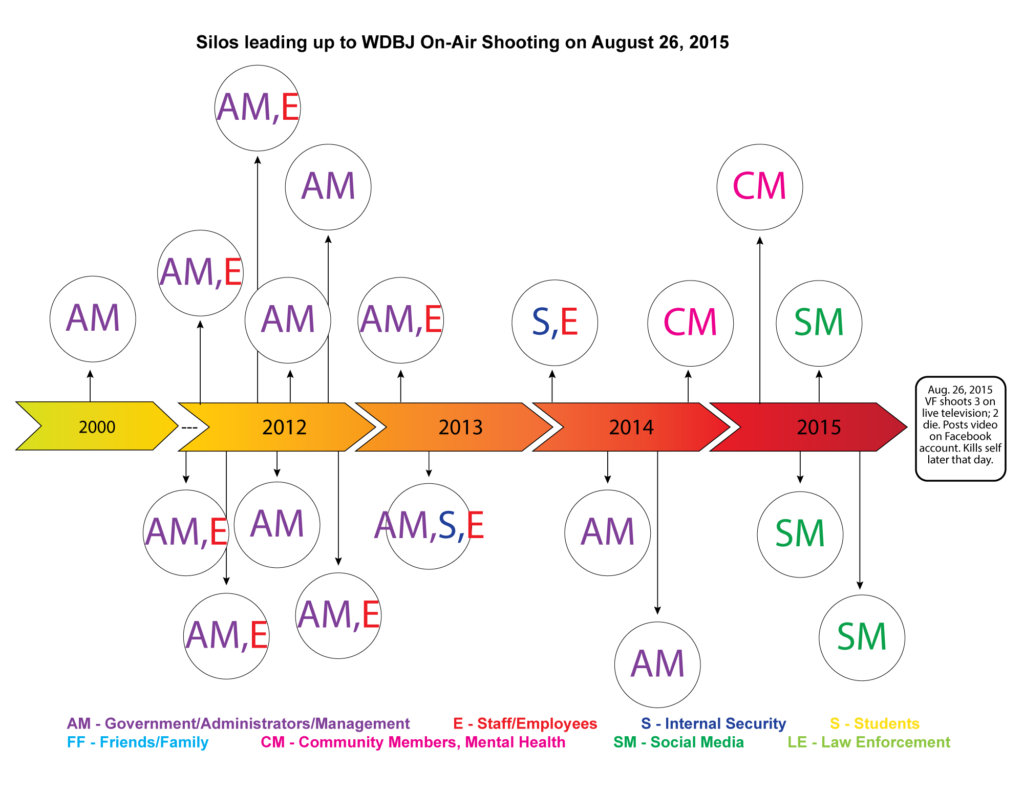 Marjory Stoneman Douglas High School (2018)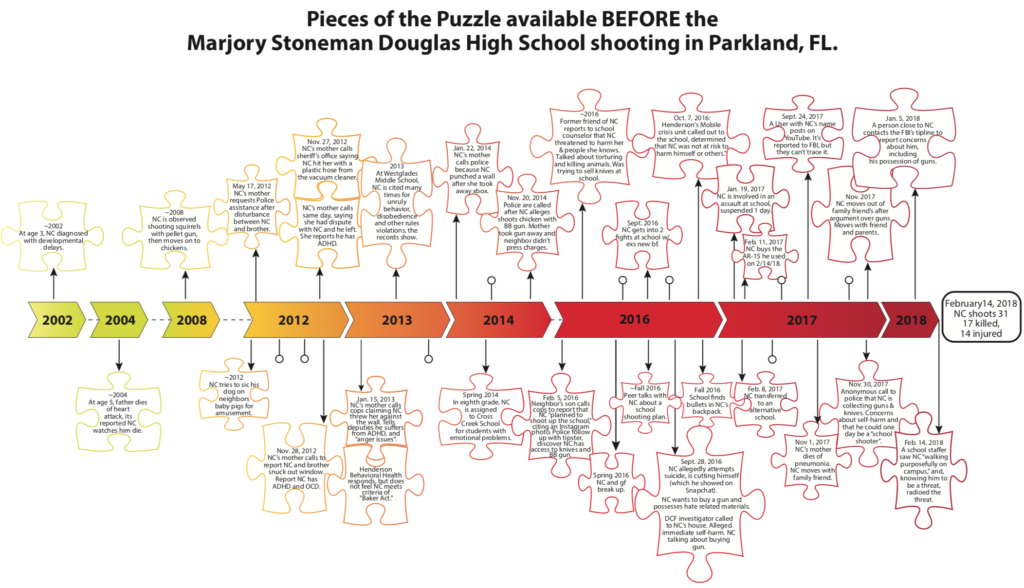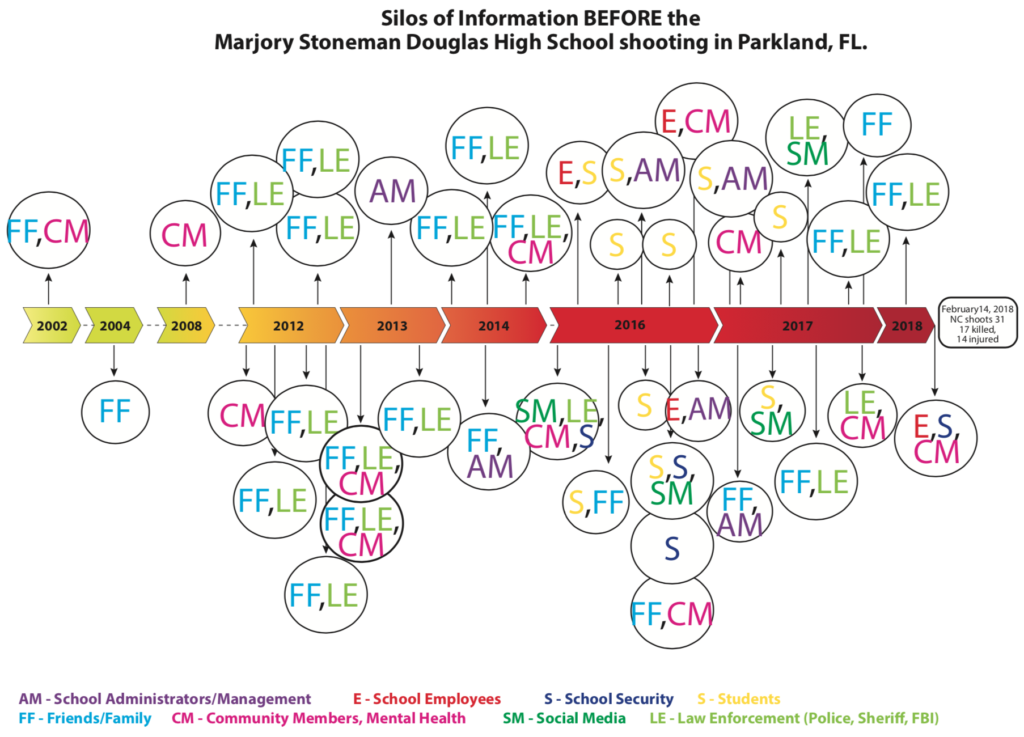 ---
Q: What is the Common Denominator? 
A: The Pieces of the Puzzle (concerning behaviors, suspicious activities, pre-incident indicators, warning signs, etc.) remain scattered across community members and across the social media community, which is why Prevention fails again and again.
It does not matter what industry you are part of, the data shows the same common denominators, gaps, and silos that need to be eliminated as soon as possible so your organization and community can collect and connect the dots on a community-wide basis – because warning signs are scattered across the community, resources are scattered across the community, and you need a community-wide solution to collect and connect the dots.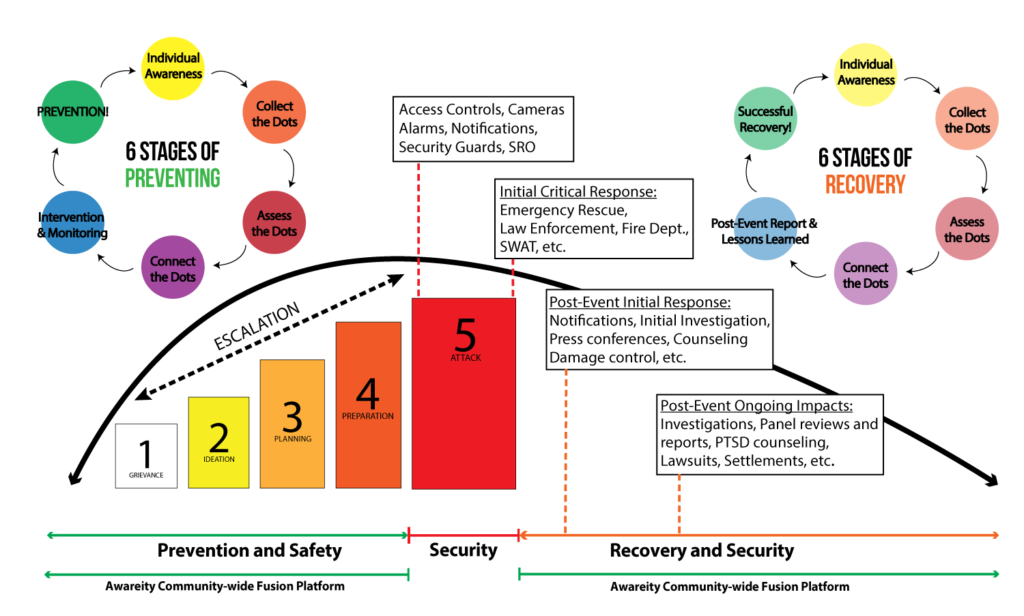 Awareity's Community-wide Fusion Platform:
Eliminates common gaps
Provides critical tools for Preventing
Provides valuable tools for Recovering
Client Testimony: 
"The 'basic goal' has already been reached, where a tip led police to prevent a potential active shooter incident. Other tips have helped officers stop fights before they happen and intervene in drug deals. And the system has cross- checking capability that links reports about the same individual, even if they take place weeks or months apart." – Awareity Client
"Very user-friendly, and friendly staff! TIPS has helped us and our community. We have brought you (the Awareity staff) live to help us through training and demonstrations. We all need to be aware and prevent critical incidents like those that other communities have been through." – Awareity Client
"The collaboration of the many people involved in this process has already proven that when information is obtained and acted upon – great things can happen." – Awareity Client